Welcome to 

Tribe in Transition

, a soulful watering hole for people who are walking their growing edge.
Are you:
 Journeying through the shifting sands of transition?
 Committed to living an authentic, creative and passionate life?
  Making the crossing to new values, new dimensions of consciousness, new ways of working and living together?
Finding your way through the intense inner work of loss, grief and confusion and experiencing  a compelling need to free yourself from old limitations and suffering?   
Experimenting with new ways to contribute your wisdom? 
If you are evolving into a Whole New Human, co-creating a Whole New World, you are in the right place.
Find out more about the Values of Tribe in Transition here.
The Sitting with Death and Choosing Life Introductory Package
6 intimate Conversations with practitioners + an e-book + a webinar,
exploring death, dying, grief and loss, and how we can transform life's greatest challenges and use them for our awakening. 
is available now. More information here.
A transition is a crossing from one place to another, a journey into the unknown, an unfolding of potential.
 A transition doesn't always lead to transformation but when we choose to engage in it consciously, we set the transformational process in motion.
Transition isn't easy, and transformation always involves some dying to the old, before we can begin to create the new.
You know in your heart the person you have been, and the old world, have to fall away so that new growth can emerge and thrive.  Yet there is so much change, loss and letting go in every area of life, sometimes it's challenging to stay sane,  grounded and aligned with your purpose.
You may feel you're trudging through a desert with no kindred souls in view? Or you long for meaningful connections, inspiring conversation and the joy of co-creation with soul friends?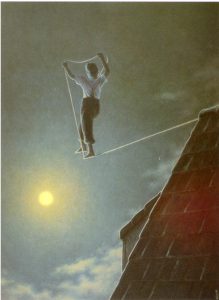 None of us can do this alone.  
Transition is a natural part of life and, right now, our world is in the storm of major transformation which affects us all in every aspect of our being, right down to our cells.
Those of us on a creative and conscious path are practicing new skills and learning how to stay balanced as we take one step at a time into the unknown.
We each experience transitions in our own unique way and yet there are common threads which we share as part of being human.  
As we discover and create shared understandings and a common language for being in transition, the process of transformation unfolds and evolves more easily.
Find your tribe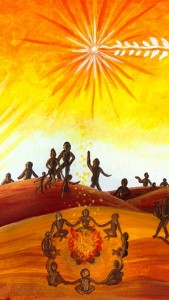 Those of us who are awakening into a new, unified consciousness, and a whole new world, come from many different perspectives. Sometimes, in the rush of daily life, it's hard to find the depth of conversation  which can spark genuine understanding, insight and inspired action.
This new era is calling us to co-creation and co-operation.
Building inclusive communities with a common language and shared values is essential.
 
Tribe in Transition offers skills, practices, conversations and community to support you through the process of transformation, in the following inter-related aspects:
The Inner Work of Transition, Evolving Consciousness and the Soul Journey
Creative Empowerment and Living Your Passion
Living and Relating Consciously
New Culture Making

 
Imagine how liberating it could be to be part of a group of people who are developing a common language for our, often subtle or complex experiences, as we transform the inner world.  And how much more empowered you would feel, knowing you have a tribe behind you, as you face the challenge of taking those new insights out into the world through inspired creative action.
All the wisdom and intelligence we need, to transform and transition into a more unified, humane, compassionate and harmonious world, is already present within each one of us.
Consciousness expands as we come together for conversation and adopt simple, self-nurturing practices. 
At Tribe in Transition, our learning programmes are designed to offer focus, practices and support for your learning through:
Stimulus materials: 
These include books and e-books, videos, recorded conversations and blog posts, to ignite and focus deep reflection, inquiry and discovery; to connect you with your authentic wisdom and extend your inner knowing.
Forums for deep discovery conversations and building community:
When we come together as a like minded tribe with the intention of attentive listening and authentic expression, an intelligent energy field is created which inspires, uplifts, encourages and awakens all who are present.
Skills, practices and support 
To move with confidence into creating the new, means leaving mental and emotional limitations behind. In this work of personal and collective conscious evolution, simple practices for developing skills help to build our transformational muscles, our creative power and resilience.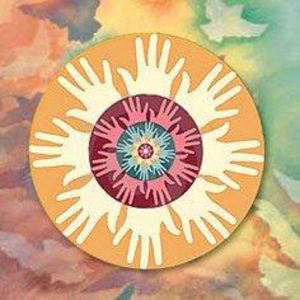 Transform the world from the inside out
Just as the old world is becoming increasingly unstable, a Great Awakening is spreading through the planet. What from one perspective appears to be a profound crisis in the world, is also an opportunity to face the future, become the inspired holders of a new vision, and  join together to co-create the Whole New World we hold in our hearts.
This is a BIG, stretching, and often daunting mission. Even though you may have had many teachers along the way, as we step into the new, we are all beginners, taking one step at a time, and helping each other by sharing resources and knowledge.
Our true power lies in connecting with our love and wisdom, and with each other, so that we can evolve and move forward more easily.
Hello! I'm Rose Diamond
Here, at Tribe in Transition,
my  transformational learning programmes, small group coaching, books and audios, are based on first hand experience of the deep and challenging inner process of transition. Experience is combined with skills and wisdom gleaned from being active in the world as I worked with many hundreds of people over several decades.
My mission is to  guide  you through the shifting sands of the transformational process so that troubled times can become the deepest wellspring of your healing, wisdom, life purpose and creative power. 
I have nearly forty years of experience in whole person education and healing, creative empowerment and writing. My vision is to contribute my wisdom and skills to the transformation of consciousness on Earth and the co-creation of a new culture of peace, unity, harmony and creative freedom.
I invite you to join me in developing the skills we need to move through the confusion and disintegration of transition, to emerge as authentic and empowered  co-creators, making and nurturing a Whole New World.  
More about Rose here.
To connect with me, sign up for my newsletter, receive my latest blog posts and recorded conversations, and information about new  programmes click here.
Rose Diamond is a remarkable thinker, published nonfiction writer, spiritual and co-creative community-builder, wise teacher, sensitive group leader, masterful facilitator, Gestalt therapist and creative coach. I encourage those who are ready, to take full advantage of her wisdom, by signing up for her ground-breaking experiential learning workshops, heart circles, Peace curriculum, spiritual teachings and general creative midwifery. She's very special.

– Woods Elliott, former psychotherapist and author and co-creator of A Whole New World, Virginia USA
Coming Soon
INTRODUCTORY PACKAGE
Practices for  nurturing yourself through grief so you can fully realise the transformational possibilities in life's hardest challenges.
An e-book, self-study healing programme and recorded conversations with practitioners, combined with monthly community forums.  
Thank you for visiting, please come back often, and make yourself at home.