Skills and practices for nurturing yourself through grief and loss so you can fully realise the transformational possibilities in life's hardest challenges

If you are suffering from a significant loss in the death of a loved one, bad news about your own health, or you're going through a testing process of transition, you may feel you have plunged into a desolate journey with no end in sight. Even if you are normally a highly skilled and resourceful person, someone who serves and leads others, in grief we are always beginners and, where you are used to being empowered, you may now find yourself floundering. When loss takes your life apart and strips you to the bone, it's quite common to feel at the mercy of a scary, heart-breaking and all-consuming process, for which you are completely unprepared.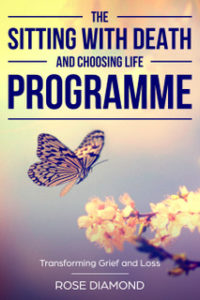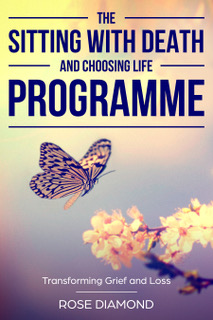 This is an invitation to join me to explore basic understandings, enlightened perspectives and simple practices to give you optimal support through your process of healing and transformation.
The Sitting with Death and Choosing Life Programme started as a personal experience of deep grief, then became an inquiry into how to grieve well, and it has deepened into an exploration of psycho-spiritual healing and the emerging experience of wholeness and well-being, that can occur following times of profound loss. To learn more please listen to this short audio:
By participating in this programme you will have the opportunity to:
Develop skills for co-operating with the transformational power within grief and loss;
Become active in shaping your healing;
Face into the heart of your pain where your gifts lie buried, while releasing unnecessary suffering;
Let go of old, limiting beliefs and habits, and transform loss into new, vibrant life choices.
Even if you are not experiencing a pressing current loss, the skills and framework of this programme will be valuable to anyone who wants to live with more self-love and compassion.