Rose Diamond…

How I found my Tribe in Transition…
My Vision: 
Through the transformation of consciousness on Earth, we will become an inspired and compassionate humanity,  co-creating a new culture of peace, unity, harmony and creative freedom for all people and all sentient beings.
My Mission:
To contribute to this transformation by offering all my wisdom and skills to guide and facilitate people through the shifting sands of psycho-spiritual transitions, so that troubled times can become the deepest wellspring of your healing, wisdom, life purpose and creative empowerment.
To contribute to the renewal and ensouling of our world through bringing together learning communities that nurture higher states of consciousness and creativity.

My Body of Work:
Mapping the inner world,
Finding a language for the soul journey,
Discovering the gifts in life's transitions,
Understanding the creative process and becoming creatively empowered
Writing as a personal transformational tool and as a way to stimulate and inspire others
Evolving a curriculum for transformational learning,
Holding deep discovery conversations 
Recording and publishing emerging community models for a new culture.
 Our collective transition will go most smoothly when we each contribute our unique gifts.  As my contribution, I have brought together everything I have learned in my lifetime about the soul journey, and how to move through transition, to wholeness and creative empowerment. I have prepared stimulus materials to support personal and collective inquiry and consciousness practice.  And I hold spaces where we can gather for deep conversations.Our transition is a collective work in progress – a conversation with many voices.
Here are some of the life threads that have woven together to become my work at Tribe in Transition today :
A Global Perspective
Born in England, I lived for 19 years in Scotland, 3 years in Virginia USA, and 17 years in the South Island of New Zealand. I am currently back in my homeland in Wales, UK
My Mission Began in Childhood
From the perspective of soul choices, my unhappy family provided the perfect conditions to learn about the healing process and seed in me a powerful  longing for social justice and creative freedom. Slowly, slowly, I have learned how to free myself from the restrictions which have suffocated my fullest expression.and, as I have liberated myself  I have also followed a strong desire to facilitate the empowerment of others.
A Lifelong Learner and Visionary Educator
As I entered adulthood,  I began to separate psychologically from my family and from mainstream society, and to learn who I am as a unique individual.  I started out as a secondary school teacher in London and soon migrated to special needs and adult education in Scotland. From my early 30's my life became a playground for action and experimentation. I pushed through shyness and introversion to become an innovative whole person educator.  In the early 80's, I worked throughout Scotland, supporting community leaders, prison staff and health professionals. I had a natural ability to spot emerging learning needs in the practitioner field and I discovered an ease with initiating, writing and publishing learning materials and delivering training programmes. I was fired by a vision of a more co-operative world, and a passion for lifelong whole person learning.
Whole Person Learning and Healing
At the same time, I was also discovering the inner world. In the early '80's I began training as a Gestalt (whole person) therapist. This powerful group process turned me inside out, and introduced me to the skills that would be the foundation of all my future work: becoming present, aware and embodied; harnessing the power of the emotions; making the psychological shadow conscious, and being guided by intuition and the imagination.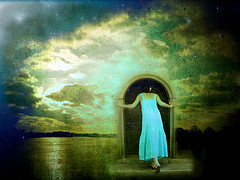 My Soul Path found me and I've lived in response to an Inner Calling ever since.
Alongside this active, experimental orientation, I also experienced spontaneous inner awakenings. At first these came in the form of writing poetry, through which I discovered an authentic voice far wiser than my personality. Before long, this deepened into an exploration of soul, which took me way out onto the margins of social "normality", where I became a nomadic edge-dweller. This was both thrilling and, at times, very confusing and lonely, since there was no common language at that time to talk about such experiences.
The Women's Movement
The women's liberation movement was emerging into the world as I was entering womanhood and it has been a powerful, informative, and always evolving part of my life ever since. I was deeply inspired by feminist writers who revealed interconnected aspects of psychology, soul and politics and helped me to understand at a much deeper level how we have all been shaped by the politics of power.
My Free Spirit led me to Become an Entrepreneur
I was so fascinated and compelled by the gift of poetry  and my deep dives into the archaeology of soul that I left my full-time job in adult education to make more space to pursue my interest.  I soon realised that I couldn't live on poetry alone and created my own business, Teamwork, through which I continued to develop my work as a personal and professional development trainer. Over the next ten years this grew into a successful six woman business and was still going strong when I left for my next leap into the unknown in 1992.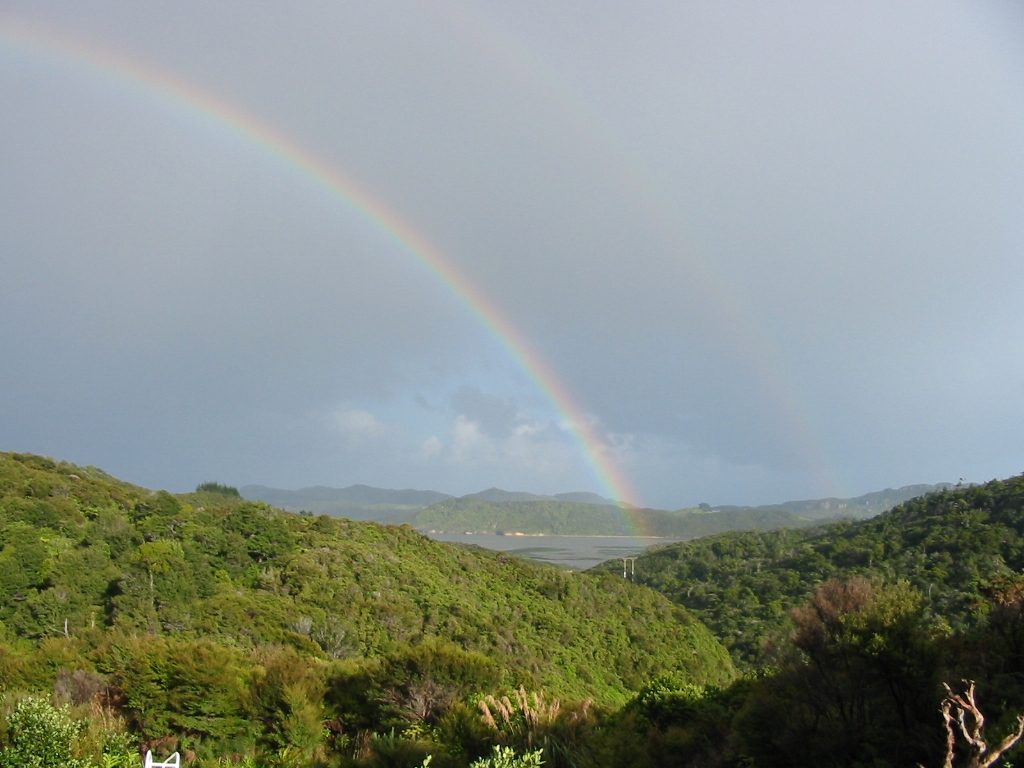 Dedicated Spiritual and Creative Practice
In my early 40's, in the midst of an intense period of disillusionment, I was introduced to my first meditation practice, which had an immediate and profoundly healing effect. In response to an irresistible pull inwards I was drawn into a spiritual quest. Searching for the lost pieces of my soul, and determined to become a writer, I left my business, my therapy practice, my home, professional community and friends. I set off for wild, beautiful, expansive landscapes, first to the North-West Highlands of Scotland and then, a few years later, to the South Island of New Zealand.
This was when I really became an edge-dweller. Whereas my previous life chapter had been about action, experimentation, relationship, accumulation, building and being "out there", this new chapter was about learning to sit, wait, surrender, let go and empty. This was a big challenge and the spiritual practices that came to support me took me to places therapy hadn't begun to touch. Meditation and spiritual practice were the tools for a thorough process of clearing and cleansing that echoed down the soul line. Whilst still half asleep to what I had chosen, yet irresistibly drawn forward and committed, I dedicated myself to this task of following my soul as I gathered tools for transformation and conscious evolution.
Transformational Learning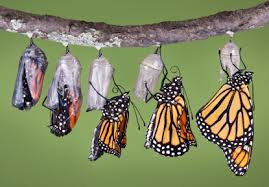 After a decade dedicated to spiritual practice and writing, in 2000 I became intensely creative and began to invent my own unique approaches to transformational learning.  I wrote books, made websites, ran workshops and programmes, and conducted numerous experiments in this new, holistic discipline.  The work has been evolving and guiding me ever since. I co-founded A Whole New World in 2007 with my soul friend Woods Elliott, and this became Tribe in Transition in 2013.  
" The choices I've made to uncompromisingly live my passion have led me to let go of social conditioning, old stories and limiting beliefs and to travel light. I was a seeker for many years. Eventually, I learned that everything I had been looking for is already inside me and emerges through creative work and in relationship with others. My experiences have taught me to see beyond society's judgments about success and failure, what is normal and what is pathological, what it means to be rich or poor. It's been a process of shedding skins, trial and error, death and rebirth, radical uncertainty and deepening trust"
 A Passion for Wild, Beautiful Nature and Deep Conversations 
I have  lived my life as a creative adventure and  as an inquiry into what it means to live my passion and to  live and love consciously. I'm a natural pioneer who has learned to integrate insights from living on the edge with a heartfelt vocation to share my skills and wisdom and to support those who are ready to make a difference. 
 My Body of Work: 

 My particular pieces of the puzzle are:
Mapping the inner world,
Finding a language for the soul journey,
Discovering the gifts in life's transitions,
Understanding the creative process and becoming creatively empowered
Evolving a curriculum for transformational learning,
Recording and publishing emerging community models for a new culture.
 Our collective transition will go most smoothly when we each contribute our unique gifts.  As my contribution, I have brought together everything I have learned in my lifetime about the soul journey, and how to move through transition, to wholeness and creative empowerment. I have prepared stimulus materials to support personal and collective inquiry and consciousness practice.  And I hold spaces where we can gather for deep conversations.Our transition is a collective work in progress – a conversation with many voices.
"Rose is a wise and compassionate person, an extraordinarily gifted facilitator, teacher, writer and visionary, and totally committed to providing holistic and balanced experiential programs for integrated personal growth of body, mind, emotions, and spirit. Her programs also focus on, and empower individuals in transforming their relationships, community building, discovering and actualizing their gifts for more meaningful working lives, and in giving service to others. She provides ongoing guidance and support as participants learn to live more peacefully, more intentionally, more passionately, and more harmoniously with people and nature in a local and global community based on love, respect, gratitude, and the honoring of all life as we continue to evolve and to work for inner and global peace."
Annie Pepper, Social Worker, USA  

If you are on a conscious and creative spiritual path
I'd love to offer you the encouragement, inspiration and skills you need, to become the highest version of yourself you can be, so that you can offer your unique gifts to the world, with confidence.
I offer online programmes, small group coaching, books, e-books, podcasts and other online resources to support your transformational learning.
Let's explore together the journey through healing to creative empowerment and then to the making of a new culture which nurtures and celebrates life.
I can guide you to:
     

 F

ree yourself from limiting mental and emotional conditions;

Become more present, embodied, aware and fulfilled;

Live more confidently in alignment with your authentic truth and intuition

Find more clarity about what's really going on in your life and in the world at large

Trust your creative passion and direction

Grow your skills and determination to bring your dreams into form

Move forward with greater ease, joy, focus and grace.
 On a conscious spiritual path, we are all always beginners.  For me, evolving consciousness is the most exciting adventure of life.  My intention is to use all my experience and wisdom to help you to take your next authentic step and to bring your soul's inspiration down to Earth in your own practical, accessible and fulfilling ways.
"In relation to my own growth as well as my professional development, I have found Rose Diamond's teaching to be one of the most profound experiences of my life. Rose worked with each of us in a gentle yet focused and powerful way. I was thus able to increase my awareness and move through some major personal impasses. I feel myself emerging stronger and more alive at the same time. Because of this I can wholeheartedly recommend Rose Diamond's teaching to anyone interested in learning about themselves or for their professional development " Birgit, Counselling student.
The unique blend of skills I offer you: 
 Whole Person Experiential Learning in which your authentic expression is always at the centre
With more than 40 years' experience working with people, from many different backgrounds, in educational, therapeutic and professional contexts, in the UK, USA and NZ,  I draw on my training and expertise as an educator and professional development trainer, to design and deliver experiential learning programmes which help you to connect more fully with your own wisdom, soul inspired motivation and authentic truth.
I believe all the answers and solutions we need are already within us, and between us, and can be accessed through intention, presence, focused inquiry, deep discovery conversations, creative expression and a heart-felt desire to pass on our gifts.
My training and experience as a Gestalt (whole person) therapist, for 25 years, including ten years training counsellors, as well as many years doing my own therapy, bodywork and spiritual practice, has given me a body of skills, knowledge and experience in the theory of psychology and the practice of whole person, experiential learning and healing.
While I endorse counselling and psychotherapy, this is NOT what I currently offer.  I facilitate your innate powers of  healing and creativity by guiding you to explore your experience more deeply, to clear mental confusion and emotional blocks and to open up more awareness, conscious choices and creative fulfilment.
This whole person learning, in which your empowerment is always at the centre, enables shifts in perspective, transformational leaps of consciousness and new, satisfying experimental actions.
" Working with Rose has been crucial in my personal growth journey. Her facilitation is natural and allowing, with a strong yet gentle energetic support. I have found her flowing style of total presence refreshing in a field that is often so busy with information and techniques. Being supported to accept my journey without a mental struggle and be here now has allowed me to grow enormously. I have experienced shifting blocked energy within minutes with Rose's skillful awareness. My own role as a trainer and therapist has expanded beautifully since experiencing Rose's courses. I highly recommend her workshops, courses and private sessions."

 – Dawn Grace Kelly, Spiritual teacher and healer, New Zealand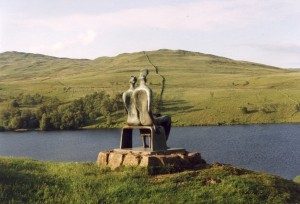 Inner knowledge and experience of the soul journey and the process of transformation
I read widely and keep up with current trends in my professional field but my learning about the subtle, wonderful and, frequently, lonely landscape of the soul has been a remembrance and recovery of inner knowing. This is what I will encourage in you.
It's a continuing journey of deepening trust in our own intuition, inner guidance and gifts, as well as a deepening into the essential interconnectedness and intelligence of life.
Studying the creative process 
As we allow the limiting identities, stories and beliefs that have held us, to be deconstructed and melt away, we emerge into a greater spaciousness and presence. We step into a fresh and unknown space in which the new is emerging through us, impelling us to become the most skillful and empowered creators we can be so that we may bring this new consciousness down to Earth, into embodiment and form.
Our hope for a whole new world arising from the ashes of the old, lies in the flowering of this soulful "new consciousness" which connects us back into the living wholeness of life and to what is essentially meaningful, nourishing and supportive of our survival and evolution.
 Faith in the power of the collective.
We are all interconnected and each of us has a unique part to play.  When we come together in intentional learning circles, we step out of isolation and into a more expanded energy field which holds us in a shared human experience. As we practice putting language to our experiences, by practicing conversation from a state of presence and naming the process with increasing subtlety and accuracy, we gently unfold our growing edge, and we all advance together with greater ease and grace .
"We are in need worldwide, in my view, of people like Rose who are willing to move to new places, work with those around them in fellowship and community and promote the commitment required to bring people to a fuller understanding of the kind of new ideas and new forms of meeting that we need to develop as a matter of urgency."

Bryce Taylor, late Founder Director, Oasis School of Human Relations, UK
 Sitting with Death and Choosing Life
2016 was a year of deep transformation for me. My closest friend and co-creative partner, Woods, died in December 2015 and my only brother, David, six months later. These losses catapulted me into one of the most challenging transformational processes of my life in which I felt taken apart, stripped of all my powers and then put back together in a new way.  During this time, I wrote two e-books about my experience of grief and coming to terms with death: Portrait of a Gentle Man and Sitting with Death and Choosing Life.  The integration I achieved through this writing has led me to a renewed passion for my transformational work and a desire to give back and share the gifts I discovered. I now know going to the bottom of grief holds the key, not only for individual transformation, but for a positive life-enhancing shift in our culture. I also realise that I have been learning how to grieve all my life and this is the work I was born to do.
I met Rose Diamond at an 8 day dialogue circle of around forty professionals working in higher education, social services, counseling, medicine and health, science, bicultural and multicural areas, and other service roles. I was early on impressed that Rose took leadership and progressed the Wananga gathering naturally and easily amongst senior leaders, which made her stand out as a person of extraordinary ability. Rose's interventions in my view took that gathering to another level.




Cameron Bennett, Gathering and Conference Organizer, Personal 

Counsellor

, New Zealand
My writing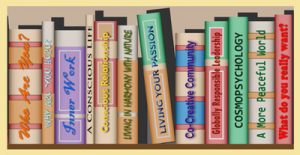 Writing has been my passion and my lifeline. I have published three full length books books : Migration to the Heartland, A Soul Journey in the Land of the Awakening Dawn (2004); Living your Passion, How Love-in-action is Seeding a Whole New World (2008); True Wealth, Money and the Making of a New Collaborative Culture (2012). as well as many e-books. You can see my books and e-books here. 
My love for deep discovery conversations has resulted in more than 100 recorded conversations with new culture-makers from many countries.  You can find the audio archive here.
Sign up for the Newsletter here
Contact Rose here: